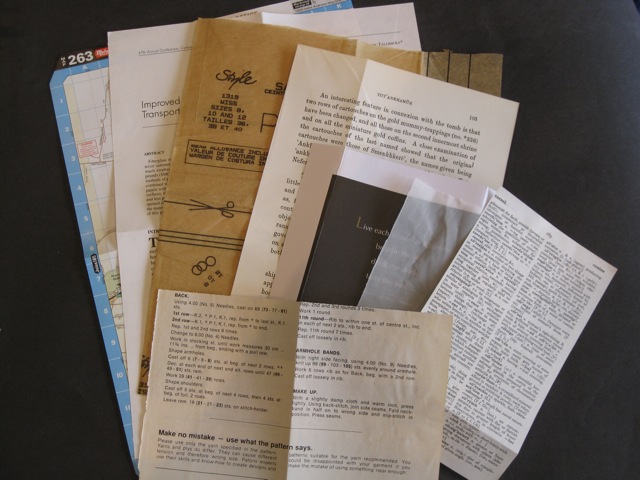 All along Mixed Media Art has supported creative ideas to the stage of implementing them to success using materials that are readily available in our homes or those that are relatively cheap to buy compared to undertaking the corporate route of specialty with an entire range to choose from and which you are expected to match. This at times can be very frustrating.

Talking of readily available materials, visually textured backgrounds are easily created by use of text pages obtained from old books, magazines, conference proceedings or even knitting patterns. From them you can create a great background art since they are of different paper textures, font's types and sizes. On these materials you may also find diagrams or sketches that will effectively add to the background layering. Words could also be used to add meaning and create a story

Old books are more preferred than the use of a book of value because from old books you can create many pages and the covers can be used as substrates for future projects. They can also be used as papermache to provide strength by shrining them together as well as creating interest and especially when knitting or dress making patterns are in play.